Summer is a slow season for artisan candles. I've been told, "It's so hot. I just can't think about something burning." I'm not really sure what such folks do with the onslaught of summer heat often accompanied by an increase in household odor…but I suppose I get the sentiment nonetheless.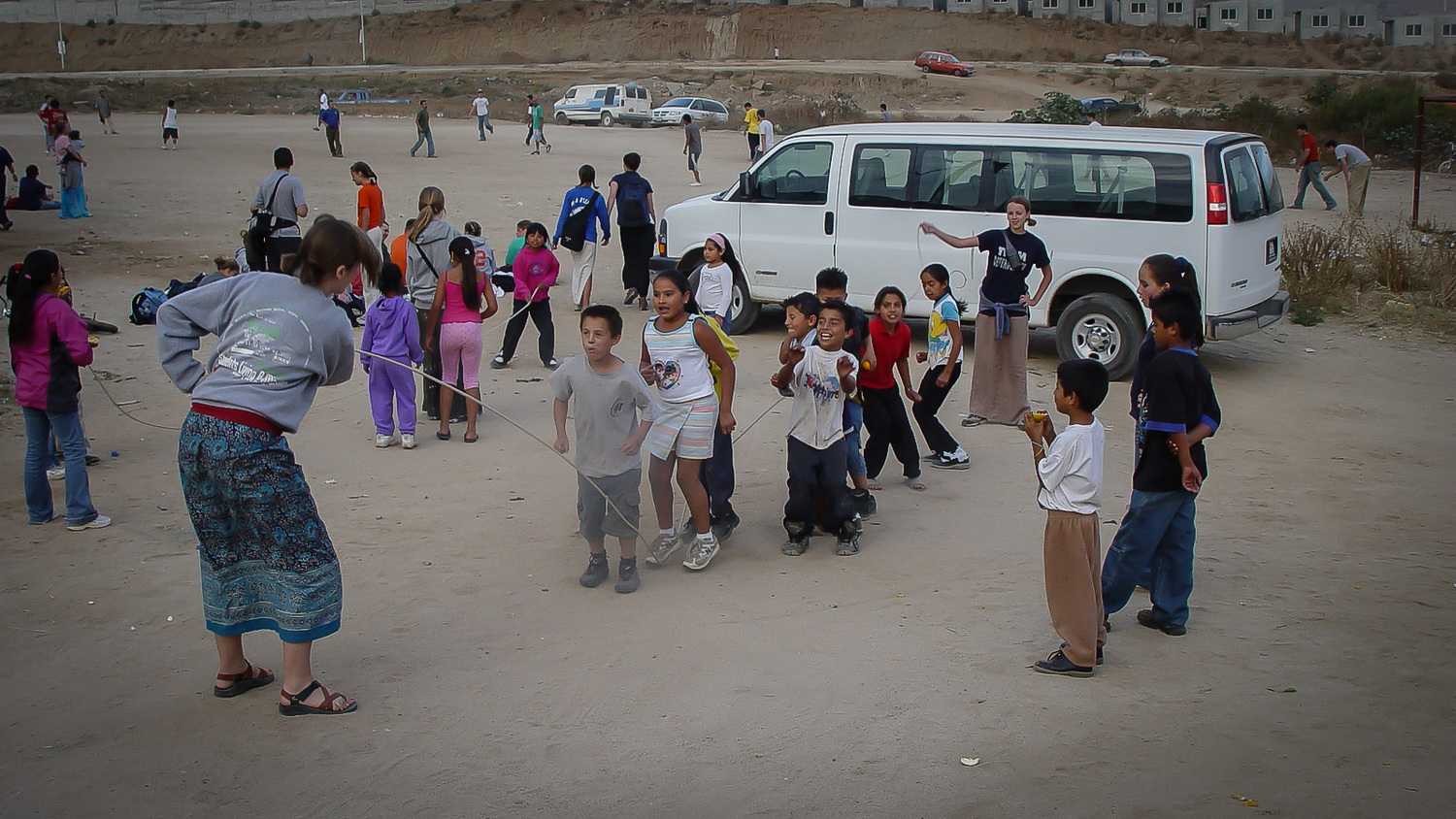 I began serving with SLAM in 2002. This picture is from a SLAM trip to serve in Ensenada, Mexico.
Luckily, I'm not really a candle maker in the truest sense. Rather I am a development worker who makes candles. It's just semantics, but this nuance speaks to the heartbeat behind Light Shine Candles, a focus that drives me every day.
SLAM partners with The Branch, a local food pantry, to bring volunteers who helped plant and maintain this garden. The Branch provides foods assistance to over 500 families monthly.
Recently I have been volunteering with Students Living a Mission. SLAM mobilizes students ages 12-25 to live a mission in imitation of Jesus Christ by serving the poor and underprivileged through community service. In Nashville, SLAM hosts many weeks per year known as NSHVLL Weeks in which youth from around the country come to study God's word and live it out in practical service to neighbors. I started the summer taking on a small, administrative task of emailing information to teams and serving as their point of contact to turn in rosters, liability waivers, etc., a clever fit for a candle-making mom of 3 whose "office" is often a cold, half-drunk cup of coffee and a 20-month old in my lap. This role quickly turned into doing whatever I could to make these NSHVLL Weeks successful: from scheduling volunteer photographers to running Instagram to facilitating small groups for high school girls to reflect on their week.
It's been a blessing to be able to give of my time and talents to SLAM this summer. Just over 15 years ago, I was a SLAM kid myself, just beginning to open my eyes to the injustice in our world and the need for people to give themselves to make change.
How's your summer going? Are you plugging yourself into service? Drop me a comment below!
For more information on SLAM (Students Living a Mission), checkout www.slamweb.org.
Feel free to email me if you need help getting plugged in to volunteer your time and talents in Nashville this summer.
Photography courtesy of www.godinternational.com and @slam_missions on instagram.